Witness Programs are presented free of charge.
Witness Role Models (WRMs) are African American women who are breast or cervical cancer survivors. They volunteer their time to "witness" about their challenges, triumphs, and their faith-walks – showing by example that a cancer diagnosis is not an automatic death sentence.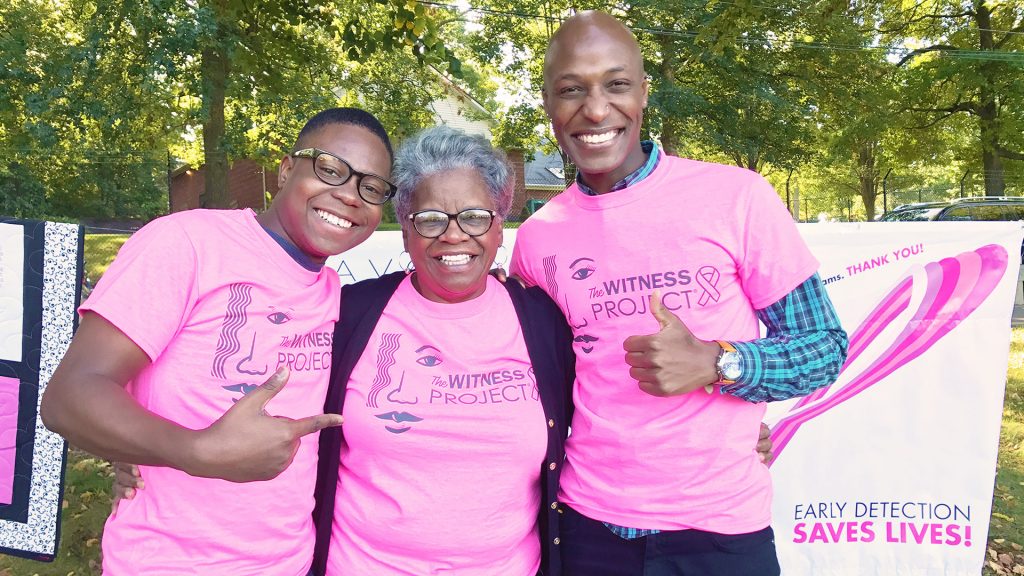 Lay Health Advisors (LHAs) are specially trained women who organize, publicize, and present programs, network with the community, and answer questions about cancer screening services and resources. In our programs, LHAs fully explain and promote the importance of preventive health services including mammograms, clinical breast exams (CBEs), pelvic exams, Pap tests, and breast self-exams (BSEs).
LHAs also provide information about local resources and details on mammograms (a specialized breast examination x-ray used to look for cancer). Women can learn about low-cost, and in some cases, no-cost mammograms available in or near their community.
Our free of charge navigation services focus on removing barriers so women can gain access to the health services they need. Most often, the women we assist are seeking low- or no cost mammograms and clinical exams including a Pap test, breast exam, and a mammogram prescription. Or, a woman may be insured, but needs help making a mammogram or Pap appointment. We will also drive women lacking transportation to their appointments.
Should a newly diagnosed woman not know what to do, we provide her comfort and try to talk her through making her own decisions about the next step. We may refer her to a cancer survivor volunteer so she can speak with someone who has been through a similar experience and also direct her to a local breast cancer organization that provides services that newly diagnosed women may need.